Work With Competent STEM Learning Professionals
We aim to develop highly qualified individuals who are equipped with hands-on experiences to be innovative thinkers, visionary leaders, and transformational people in their practices.
Our mission is help students and adults equipped with the necessary digital leadership skills to become the innovative leaders of tomorrow.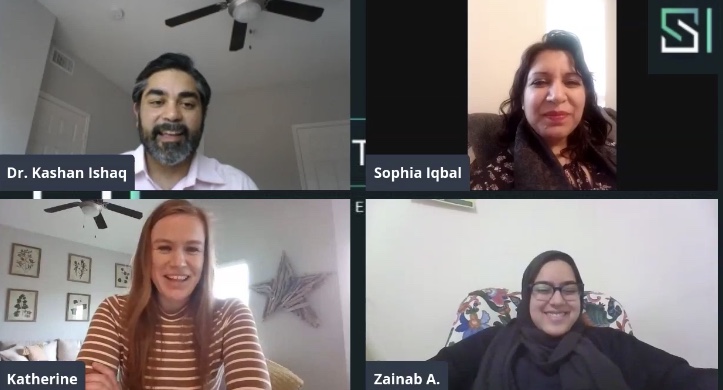 Every business has a beginning, and our story has transformed over time into a reality of today and tomorrow. People need the right resources in helping improve one's skills and practical solutions.
After being part of the public, private, and corporate entities as educators and business developers and analysts, we have come to realize that young graduates of high schools are not equipped with the right skills and aptitude to become college ready. When we train and mentor college graduates, then we further understand the gaps that continue to exist in their skills related to Science, Technology, Engineering, and Mathematics.
We are passionate about transforming people and organizations one step at a time. Our team wants to make an impact on the STEM skill development of young minds, educators, and leaders so that they can become visionary thinkers equipped with the necessary skills to face the challenges of the globally changing world of tomorrow.
"Dr. Kashan Ishaq is a founder at STEM to Innovate. He believes in empowering all (students, children and adults). His vision is to instill Digital Vision in the communities that STEM to Innovate outreach, and equip all communities from all backgrounds with necessary tools like Robotics learning, processor designing, 3D Printing, IoTs, AI, Data Sciences concepts for Machine Learning and provide hands-on Business Applications experiences, Cloud Computing, Project-Based STEAM learning and Digital Leadership Skills.
Dr. Ishaq is currently an IT Program Manager Principal Consultant and Senior Safe Agile Coach and Scrum Master in Upstream Oil & Gas.
He has obtained PhD in Leadership from the Texas A&M Systems, Prairie View A&M, Master's degree from A&M and bachelor's degree in Information Systems Technology from University of Houston.
His major goal is to educate and empower all communities, from all backgrounds and instill digital vision in them - to be independent thinkers, innovators and STEAM/STEM leaders! "
If you would like to learn more about our services, get in touch today and we'll provide you with a demo of our solutions.